At Good Community, I lock arms with women by coaching them in breaking free from emotional, spiritual, cultural, and mental strongholds keeping them from being their best self. For example, I'm looking to serve women who:
Have issues with self-esteem and self-worth
Are seeking balance in their lives in their career, family, and relationships.
Are nervous to walk in their purpose. Imposter Syndrome may take over.
Are looking to shift their mindset from good to great
We intentionally create transformative learning experiences where you take the ownership in forming your own solutions to combat your challenges. Working alongside me will give you the clarity, tools, and support you need to transform your life for the better.
Executive Coaching Package
At Good Community, we offer Executive coaching to entrepreneurs and organization leaders in the areas of:
Strategic Analysis
StrategicPlanning
Real-Estate Consultation
Partnership Development
Growth and Scaleable Goals
Leadership Coaching
Team Restoration
Team Building
Group Coaching
At Good Community, our goal is to build thriving and supportive communities encouraging women and men (individuals) to break free from cultural norms and mental + emotional strongholds to live a life that is generationally blessed. With our group coaching and community group experience, you'll lock arms with others to process your current state while pressing forward to your utopia.
We seek to work alongside the general community, organizations, institutions, and others to bring clarity to their challenges.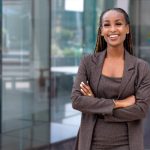 My experience during my coaching session was awesome!  It was right on time and met my current needs.  I learned to be positive and always seek God in all situations by centering myself in his presence.  As a result, I changed by setting realistic expectations for my day and found that positivity is key along with making time for God.  Melissa is genuine, honest, and professional.