Professional Development Design
and Facilitation Services
Have you ever had an employee ask if they can miss your professional learning session because it isn't of value to them? Are you a non-profit, K-16 educational institution, or organization who is having a tough time engaging your clients or staff during professional development? We understand and we are ready to lock arms with you to help propel you and your team forward.
Truthfully, Professional Learning is a critical component to building community, strengthening culture, and engaging your team all while strengthening the knowledge, skills, mindset, and dispositions for your employees. If you ask employees to spend numerous hours a month learning from you, you have to make it worth it.
Our ultimate goal is to support institutions in designing professional learning sessions that are rooted in adult-learning principles and Culturally Relevant practices that will yield improvements in their overall organizational outcomes, increase staff morale and engagement, and provide a framework to sustain these practices over time.
Organization/Department Analysis Package
In this package, we'll…
Examine your current practices and organizational data for professional learning.
Design and facilitate a series of surveys and/or focus groups to unpack employees' perspectives about the professional learning they are receiving.
Coach and will walk away with an action plan to strengthen your professional learning at your company.
Designing and Planning Package
This package includes the Organization/Department Analysis Package, in which we'll…
Build out your Professional Learning vision, principles, goals, and framework.
Design your yearly scope and sequence
Design engaging and high-impact sessions synchronously and asynchronously
Provide E-learning design and implementation
Train Facilitators on design and facilitation
Professional Learning + Facilitation Package
This package includes the Organization/Department Analysis Package (if needed), in addition to…
Facilitating and/or Co-Facilitating Professional Learning Sessions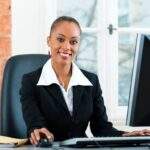 Each of the Professional Learning sessions that Good Community has led this year required massive amounts of leadership and organization in order to aggregate all of the various topics we could discuss, prioritize what is most important for a session given the time of the year and the audience, and then collaborate across our team to get the necessary presentation materials together to create a cohesive and meaningful professional learning session.